Hello! This girl is back from Russia and I've had the best time; what a World Cup it's been!!
I didn't want to admit it before I was leaving, but I actually had a worrying feeling for going to the World Cup. I'm usually not a person that's afraid of things, and definitely not traveling, but going to Russia and reading about how exposed it would be for terror etc, I was a little bit afraid. I said it to Hanne when we was on our way to St. Petersburg after six days in Moscow and she agreed 100%, maybe it was because we were in France together for the Euros in 2016 and in Nice just days before the attack there.. But my point here is; we've never felt more safe in Russia! When we was there it was never on our minds and we were very relaxed. You can say and think a lot about Russia and how they do things, but oh my, they have total control when it comes to safety for their tourists! So that was a very nice surprise for us, which automatically made the trip a lot better. I'm also gonna admit that I have been a bit judgmental about Russia, but I loved every minute there. Moscow and St. Petersburg are two amazing towns everyone should visit!
Thanks to Booking.com, we didn't have any hotel when we arrived cause they'd been scammed by a lot of people, and they didn't do anything to solve it and kind of let us handle all the problems on our own so I'm not happy about that and I doubt I'll ever use them again. You can imagine the prizes for hotels in Moscow when the World Cup already had started so we used hours to fix it every day, but we got a roof over our head and now it's a story to tell and laugh about 😂
First night we visited The White Rabbit, a famous restaurant in Moscow. I can't say anything about the food though, it was late so all the could offer was a simple salad, but the wine and drinks was 10/10. Also bought the funniest souvenir there!
First game was Argentina vs Iceland and that was something we all had been looking forward to! I'm not the hugest Argentina supporter but I do love Maradona and the country so it was very special to finally see them play live!
The game ended 1-1 and that was a fair result. The Iceland supporters are amazing so it was a good atmosphere all around the stadium.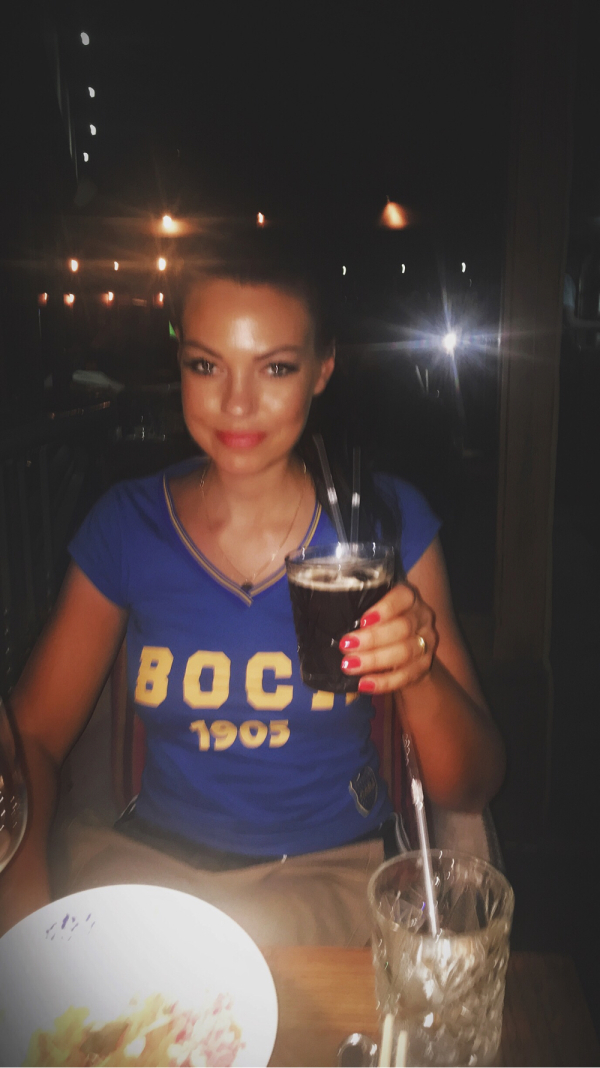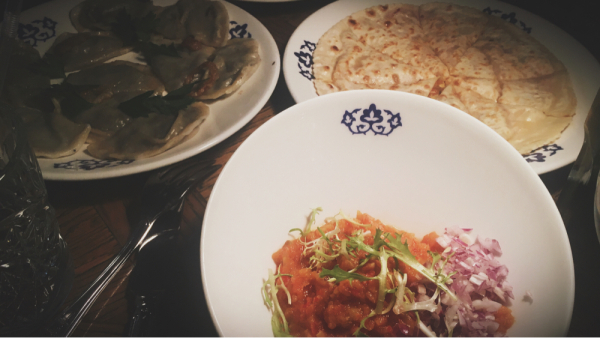 Germany – Mexico! What a game and atmosphere! Who could predict the outcome for Germany in this World Cup before it started? A lot of surprises, and this was one of them. The Mexican people were CRAZY! But they were so nice and it's amazing to watch how much football means for people. Old men crying and hugging each other… I love it!
Even though I've never been there (yet!) I love, love Mexico!
What- have you never seen two girls buying six beer each?!😂
People asked me why I don't support Sweden since they're our neighbors. Of course I do, but not of the cost of England. England will always be the team I follow as long as Norway isn't qualified. I supported Sweden as long as I could and they did good in this tournament. But when they met England in the quarterfinals it ended. It was nice to see Lindelöf play, he looked calm and relaxed so I think next season he will do good in the Premier League and for United!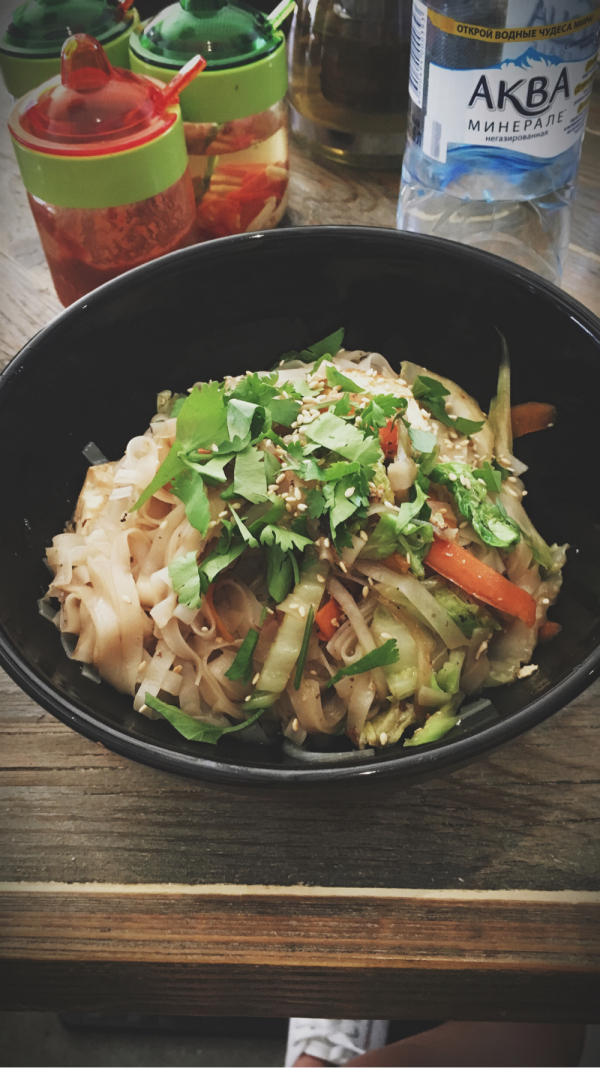 Ready for the first England game!
This was a typical Russian breakfast 😂
Haha, looking back at these photos I can see how bad I felt. I got a high fever that lasted almost a week so even though it was all fun and games at daytime, I was dead in the night! 😂
Polen- Senegal. Good match and very good atmosphere 😁🙌
Portugal – Morocco! I've been to three tournaments now and watched Portugal and the GOAT 🙌
After six days in Moscow we traveled to St. Petersburg for our last game. We chose to take the train and with first class and that's the best decision ever. Took us 3 hours and had a room all for our self with everything included. I was still sick so I slept trough it all, but train over airports any day!
BRAZIL – COSTA RICA! A big game for us all! As I said, I'm not a crazy supporter of Argentina or Brazil, but those two teams has played a huge impact on me, players like Maradona, Pelè and Ronaldo are absolutely legends for me. And Brazil is a country where everyone loves their team and understand how important football is. When Brazil finally scored it exploded around us! People crying and celebrating everywhere, it was an incredible experience.
Our last day in Russia we started with a sightseeing, St. Petersburg is probably one of the nicest cities I've ever seen and one day is far from enough so one day I'll definitely go back! We also had a table at a full vegetarian restaurant and it was so good! Good food, drinks and a perfect pre-party before Sweden against Germany! This day I supported Sweden 100% and they deserved a win so I was disappointed after. When we went out after the game the whole town was on fire! Everyone was out celebrating, all the streets were closet for traffic so it was the biggest street party I've witnessed! I'm glad Russia started out good in the tournament, I think that was one of the reasons everyone was so happy!
England was playing the day we landed in Oslo so I had to go straight home for a shower and leave my luggage then straight out again. Oslo has one of the biggest fan zones in Europe and all the foreign people I've talked to here have said it's the best their been too. And I agree! If you're ever planning to visit Oslo, you should do it under a tournament and visit 'Kontraskjæret'
We've been blessed by this crazy(!!) good weather since May so the reason I've not been able to put out this blog post before now is because I've been out pretty much every day!
England did so well and they should all be proud to reach the semi-final!
Straight after England lost, I was upset- they were so close to reach the final! But seeing how they got the English people so excited again was good, it's a team that has a lot of potential in the future and this experience must have given the players a huge boost. Young and Jesse was really good! Jesse is world class and I can't wait for the season to start again, I think he will be one of the best next season actually. He's on a roll and the type of person that only gets better and won't stop. I'm sad Rash didn't get as much time as he deserved, but a nice experience for him as well!
France won the World Cup 100% deserved and it was a very entertaining final! We're returning to the premier league with a World Cup champion in our team and that's pretty cool! Pogba is a star and I enjoyed watching him this summer, he is also a person that only keeps going when he do well and fingers crossed he gets a free role in the team next season so he can use his skills to our benefits!
Congratulations France! The best team won and this has been the best and most memorable World Cup! God, I love football!
And the good thing is…only one day to pre-season begins 😈❤⚽