English version further down.
Jeg må jo legge ut litt bilder fra NYC! Vi dro dit i starten av februar og det var min første tur til 'the big apple'. Det blir IKKE den siste, jeg elsket New York! For en fantstisk by! Helt utrolig.
Nå er jeg totning og vant med kulde, men her var det KALDT altså. Så jeg har dessverre lite outfitbilder å dele. Utendørs måtte vi dekke oss til så godt vi kunne for vinden var isende kald. Derfor gjorde vi en del innendørsaktiviteter- det er jo alltid masse sport vi kan se! Første dagen dro vi rett ut for mat og deretter rett til Madison square for Rangers kamp! Jeg var supergira og plassene var dødsbra. Rundt oss gikk det servitører som sjenka meg med dobbel GT bare jeg blunka så jeg storkosa meg! Sykt moro med hockey, det er jo noe eget å se Zucca spille live også. Dette var jo rett før overgangsvinduet stengte så mange rykter svirret og det kunne fort bli siste gang vi så nordmannen i Rangers. Ble dessverre tap, men moro å oppleve!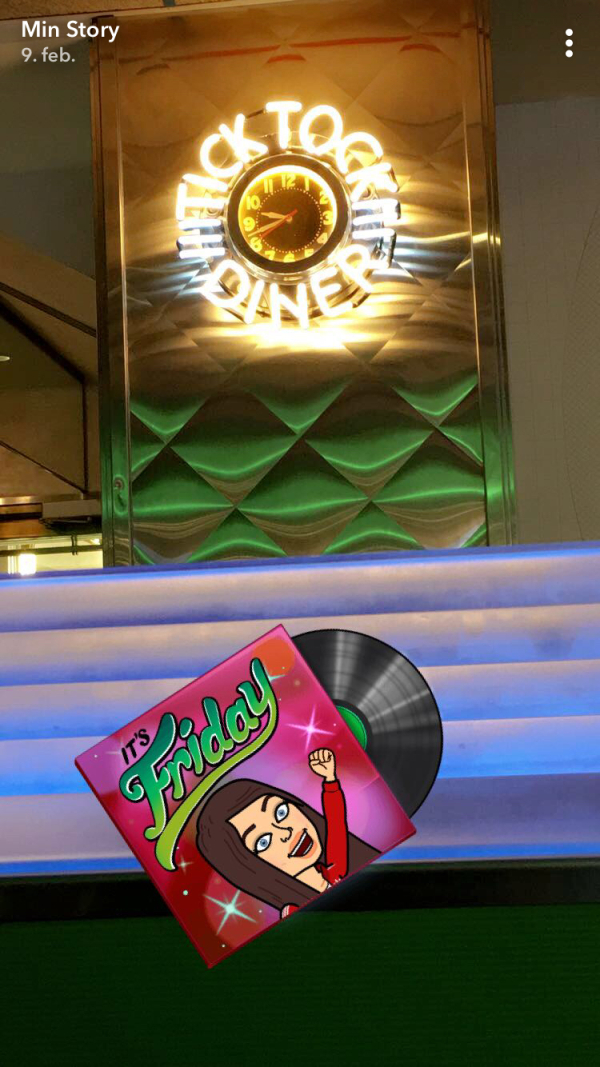 Samboeren min jobber mye i NYC så det var greit å ha med seg noen som var kjent. Andre dagen vi skulle ha frokost dro vi på en diner og der var det full fest kl åtte om morgenen med live synging og sjenk. Skikkelig retro så eneste veganske var en fruktkopp og masse drinker. Dere vet jo hva jeg gikk for da 😉
Ellers gikk vi selvfølgelig mye rundt i byen, dro på shopping, koste oss med drinker her og der. Vi spiste utrolig mye meksikansk for det er min favoritt og et hvert sted som har en egen guacomale-mann bør besøkes! Så det ble mye guac og margaritas, herregud så godt!
Vi var der onsdag-søndag og fredag bestemte vi oss for å dra på en ny Rangers kamp. Nå var jeg jo varm i trøya, hadde handla masse merch og kunne ropene. En ekte turist med andre ord! Og det ble seier- det var gøy!
Før kampen hadde jeg undersøkt på forhånd hvor man må dra som veganer i NYC og Beyond Sushi kom øverst, et 100% vegetarisk sushisted og det var så syyykt godt. Utrolig kreativt med masse spennende smaker!
Lørdag spiste vi den beste indiske maten jeg har fått, delte en flaske vin og så dro vi på basketkamp! Det er så kult med sport borti Amerika! Der skal det ikke spares på kruttet. Vi så Brooklyn Nets vs New Orleans Pelicans.
Søndag og siste dag. Vi hadde fly på kvelden, men sto opp grytidlig for i dag var det MATCHDAY! Jeg hadde undersøkt og med hjelp av mine Twitter-venner så forsto vi det slik at Smithfield Hall var det beste United-stedet! Og det var det virkelig, kult sted med gira supportere fra kl åtte om morgenen. Menyen var også bra. Vi møtte Newcastle så det skulle jo bli grei skuring det? Vi vet alle hvordan det gikk og jeg takker betjeninga at de serverte sterke saker såpass tidlig. Jeg var så forbanna etter kampen! Samme med typen så vi fant oss et koselig serveringssted med bottomless margaritas og gjorde det beste ut av det!
NYC var som sagt helt tipp topp og jeg gleder meg til neste gang jeg skal over. Det blir nok når temperaturen er litt bedre. Mange har spurt meg hvordan det er å reise som veganer, og jeg håper de som følger ser at jeg får i meg nok mat 😜 på langdistansereiser så bestiller jeg vegansk, og helt ærlig- det er mye bedre enn den 'vanlige maten'. I tillegg får jeg den før resten! No problemo! 😁
Hører dere jeg øver på spansken? I morgen setter jeg snuta mot ett nytt kontinent. Et sted jeg aldri før har vært og jeg gleder meg ekstremt mye! Kan dere gjette hvor jeg skal?
Here's some pictures from NYC! My first, but definitely not the last trip to the big apple. I LOVED New York! Amazing city. My boyfriend works here a lot so I had my own, personal guide for the weekend and that's perfect! NYC was freezing! It was so cold so I don't have a lot of outfit pictures to share haha. We walked a lot around in the city, but tried to do as much inside as possible. And what's better than sport?? We went to two RANGERS matches and it was so fun! Really cool to see Zucca live, we had really good seats and the waiters served me double Gin and Tonic as soon as I was empty. What's not to love? First game they lost, but the second was a win and that was good. Zucca is still in Rangers so hopefully I'll be back to support him later!
We did some shopping and just had a good time, enjoyed drinks and good food. My favorite food is Mexican and sushi and I had some top notch food over there. My mouth get watered just by thinking of it. I want my own guacamole man for my birthday this year!
Saturday we watched Brooklyn Nets vs New Orleans Pelicans and there's something extra watching sport in America! Very cool..
Sunday and our last day we woke up early to watch United- Newcastle. Shit game and worst mood! Thank god they served vodka that early. We went to Smithfield Hall so if you're ever in NYC, that's the place to go for a red.
Amazing trip! I will be back one day!
Tomorrow I'm off again, to a place I've never been to. Can you guess where I'm going?! 😁